We will keep this page updated as our planned performance schedule is impacted due to COVID-19.
We actively encourage all our members to browse our Repertoire pages and keep singing our songs in preparation for our return. If you don't have our song book, you can use this online version
We'd also like to share this booklet "Finding the Fun in Dementia" - written by our own volunteer - Karen Meenan - in collaboration with Engaging Dementia. She explores ways in which families can explore the past with their loved ones in a fun and gentle way - and you don't have to have a memory loss condition to enjoy this!
The following performances are still scheduled but are subject to cancellation or postponement depending on HSE advice:
Thursday 23rd April - Trinity College - Bluezone Health Conference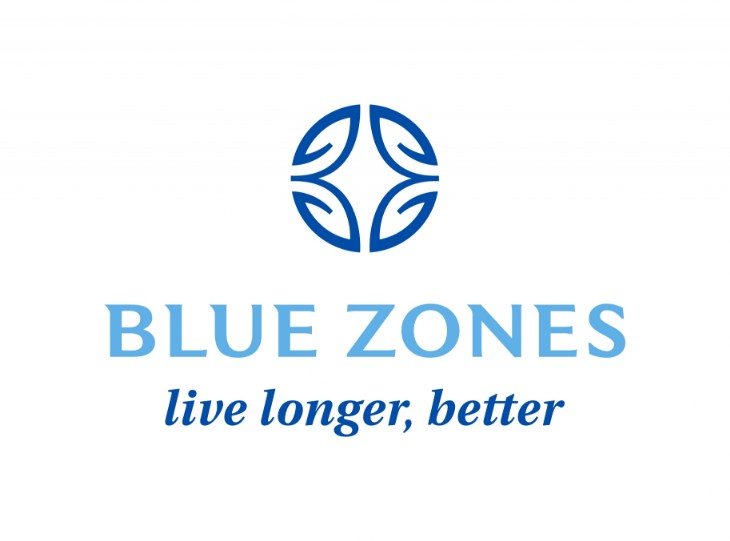 Thursday, 30th April - National Maritime Museum, Dun Laoghaire
7.30pm - Fundraising concert in aid of the Museum

Saturday 23rd May, Bealtaine Festival - Trinity College

Advance Notice - 5th Annual Afternoon Tea Dance!
Friday 16th October - Crowne Plaza Hotel, Dublin Airport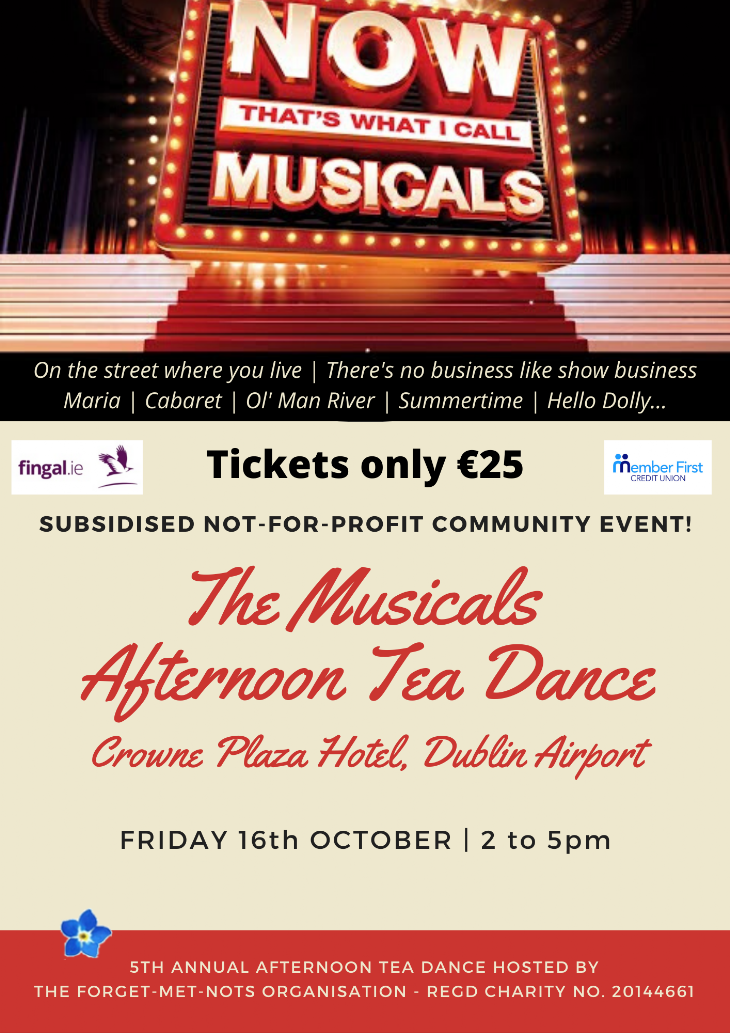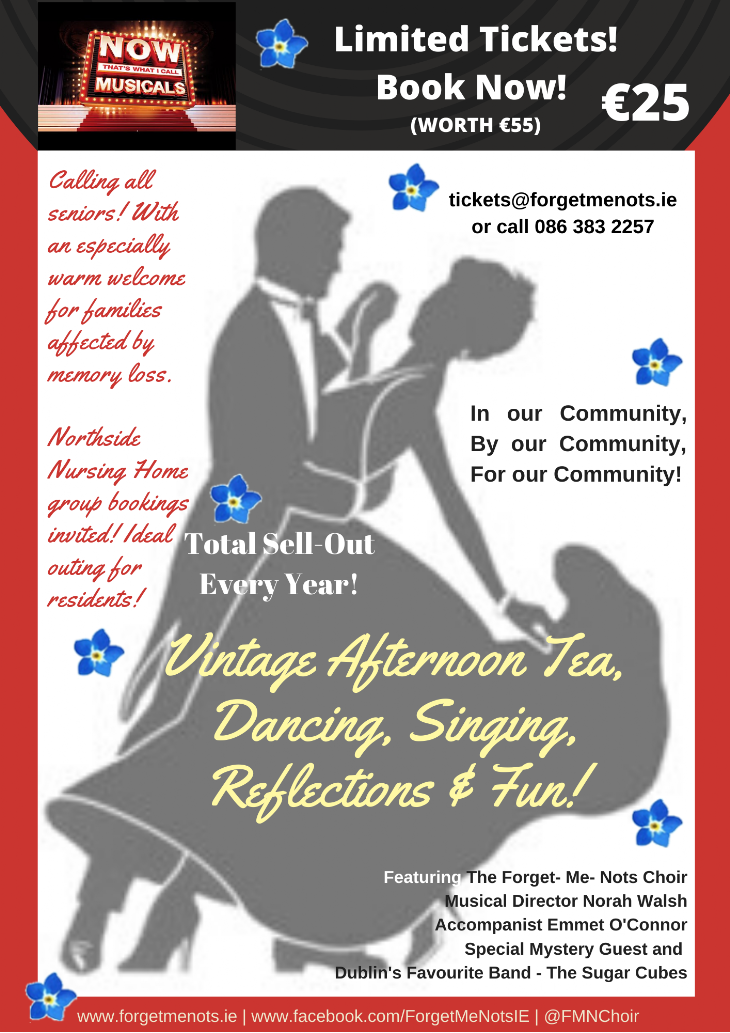 Saturday, 1st February - The Helix