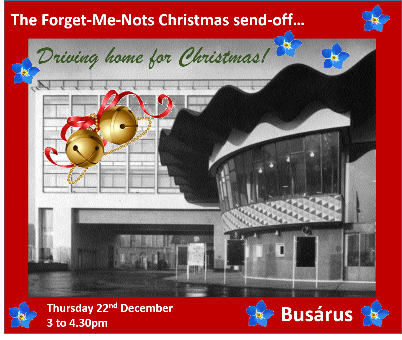 BIG Christmas THANKS to Nikki, Fidelma and the HSE Dementia UnderStand Together Project team and Suzanne and the Bus Éireann team for inviting us to perform at Busárus! It was such a treat to sing for happy travellers heading home to celebrate Christmas with their friends and family - a very special outing!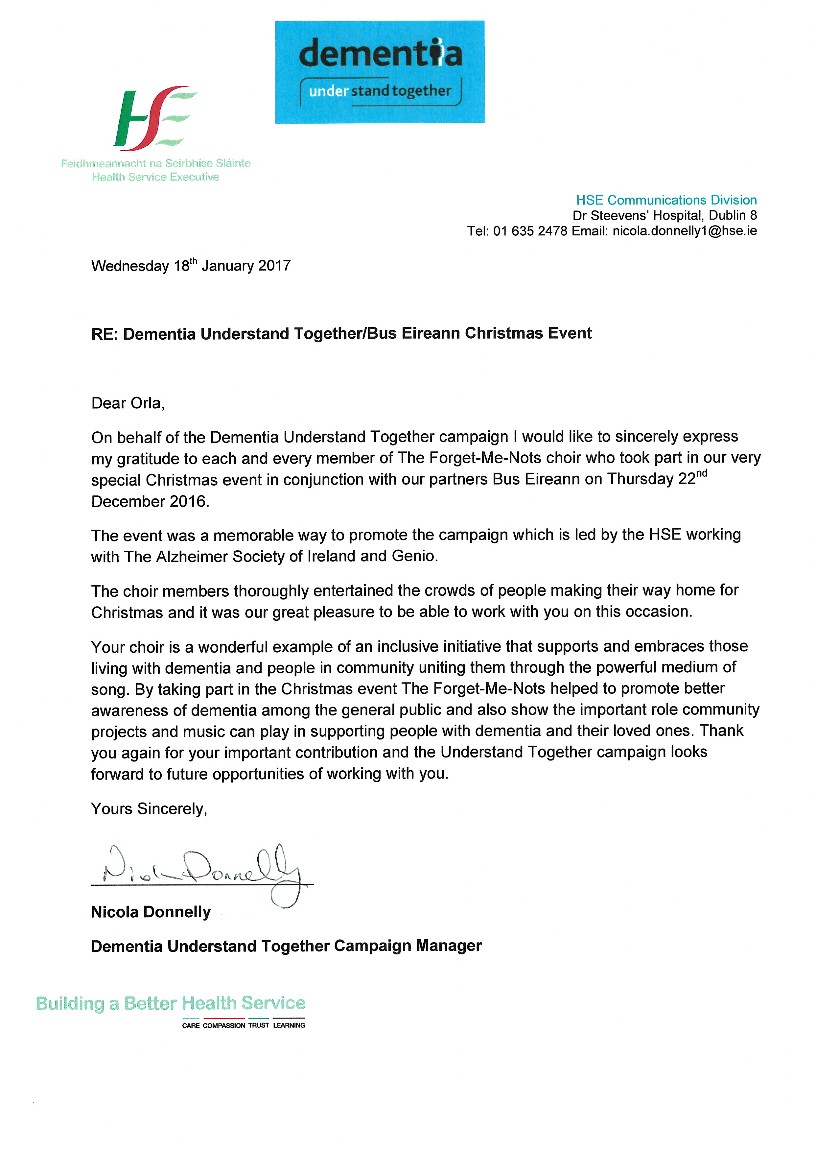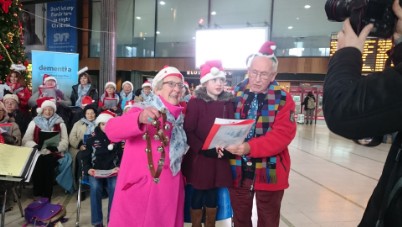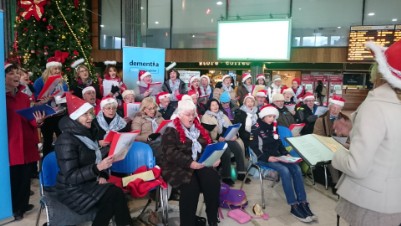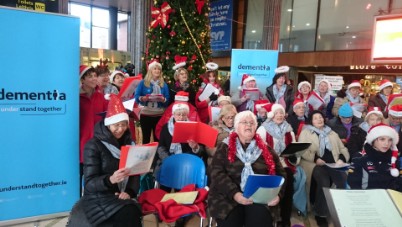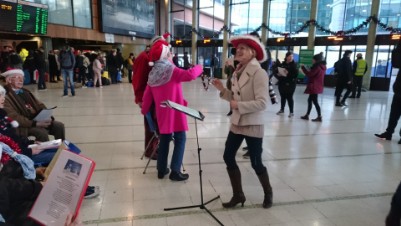 It's that time of year again folks! Come along and get in the Christmas spirit as we work to raise funds for the coming year! Tell all your family and friends - all ages and voices welcome!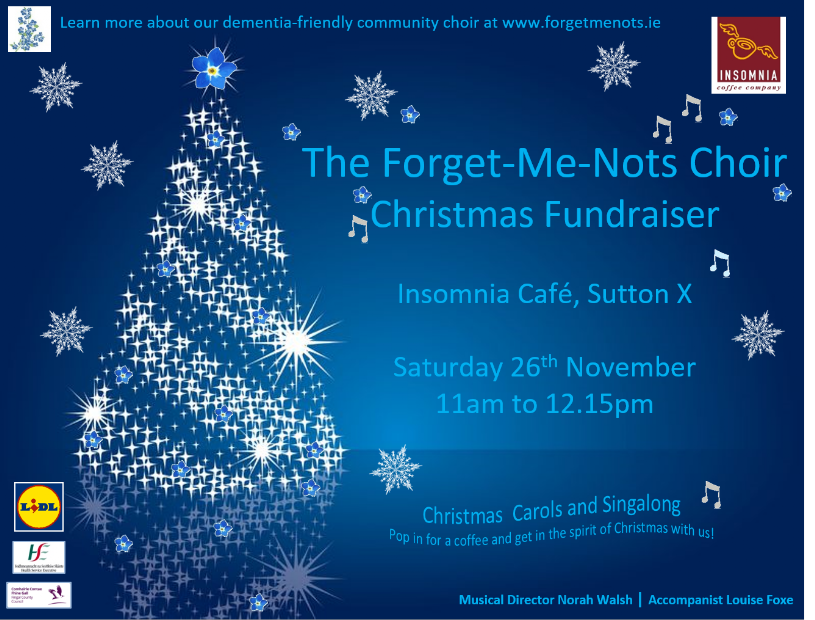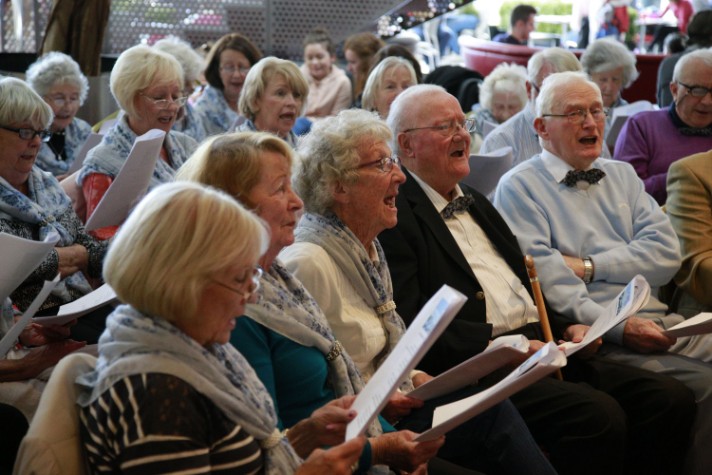 NEAR FM Radio Podcast with interviews performed by Nwabuogo Enwerem 'Ogo' on her 'Lifeline' programme...
Listen here
(Orla Horn is interviewed at 06.35 on the track and the choir can be heard throughout).
HI Orla,
I just wanted to say a huge thank you to you and the choir for a really beautiful performance at the Dementia Showcase. People I spoke to were commenting about how wonderful it was and the fact that the music filled the whole space, up to the top floor.
We are on the road since Tuesday, the Dementia Roadshow is going very well. We are encouraging communities to set up their own choir and there is great interest everywhere we go.
Thank you again and all the best,
Ann-Marie
Ann-Marie Coen -
Practice Development Officer
Dementia Elevator Project
School of Nursing and Human Sciences
Dublin City University
Dublin, Ireland
www.dcu.ie
Hi Orla,
The Forget Me Nots choir were wonderful to have at our Dementia Showcase event. Their voices filled the whole Helix and brought such a special atmosphere to the event. They were so professional and easy to deal with and they are really terrific to hear live. The work they do is inspiring, congratulations to all involved.
Avril
_ _ _
Avril Easton - Project Leader - Dementia Friendly Communities
The Alzheimer Society of Ireland
Temple Road, Blackrock
Co Dublin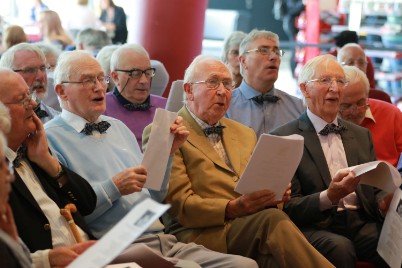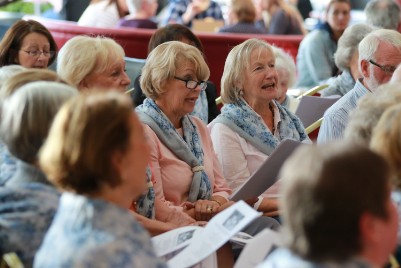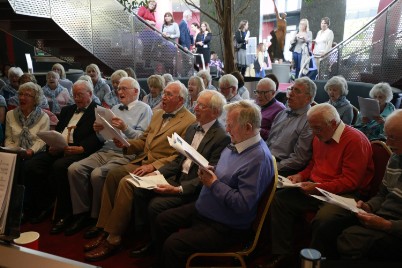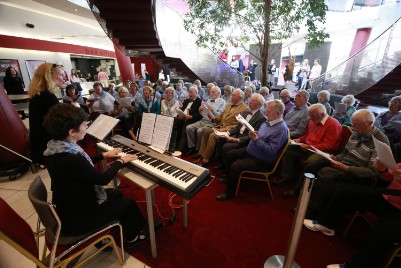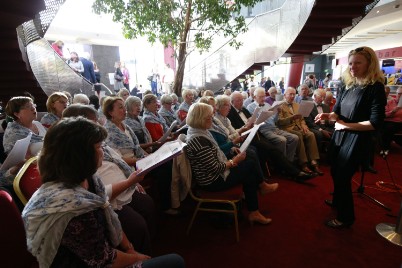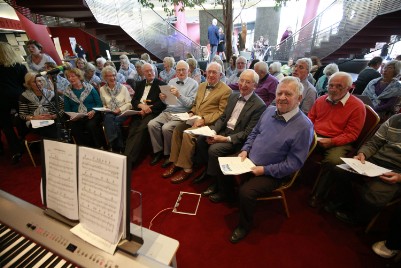 Tuesday 20th SEPTEMBER, 2016, The Helix
The Forget-Me-Nots are delighted to be invited to perform at the Dementia Elevator National Roadshow which is kicking off at The Helix on Tuesday 20th September! We sing from 12.30 to 12.45pm in the lobby! Expert dementia care training courses are available free for carers but you need to enrol online by this Friday to avail of this - just visit their website and enrol today!
www.eventbrite.ie/e/dementia-showcase-awareness-skills-education-tickets
Bus pick-up & drop-off at 10.30am Baldoyle Community Hall this coming Tuesday 20th September - this will REPLACE our rehearsal for next week. The bus will depart The Helix at 1.30pm to arrive back in Baldoyle by 2pm. Light refreshments will be provided. Anyone travelling directly to the Helix should arrive by 11.30am and meet in the lobby. Anyone who is availing of the free afternoon training courses will need to make their own travel arrangements.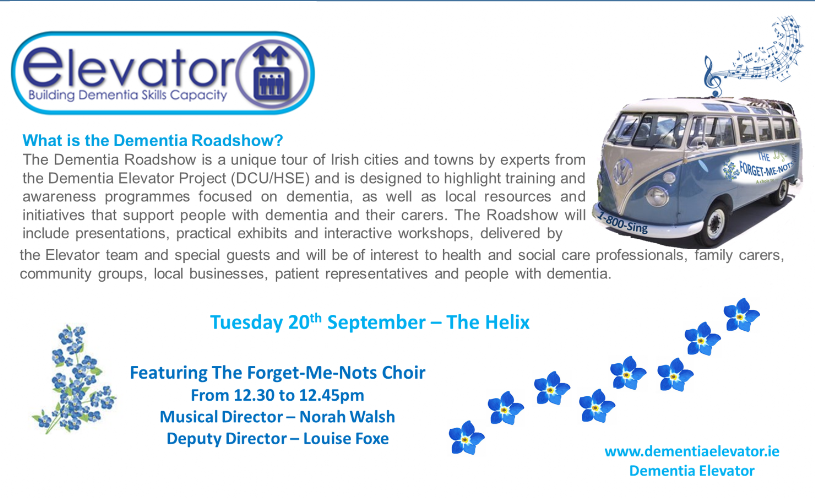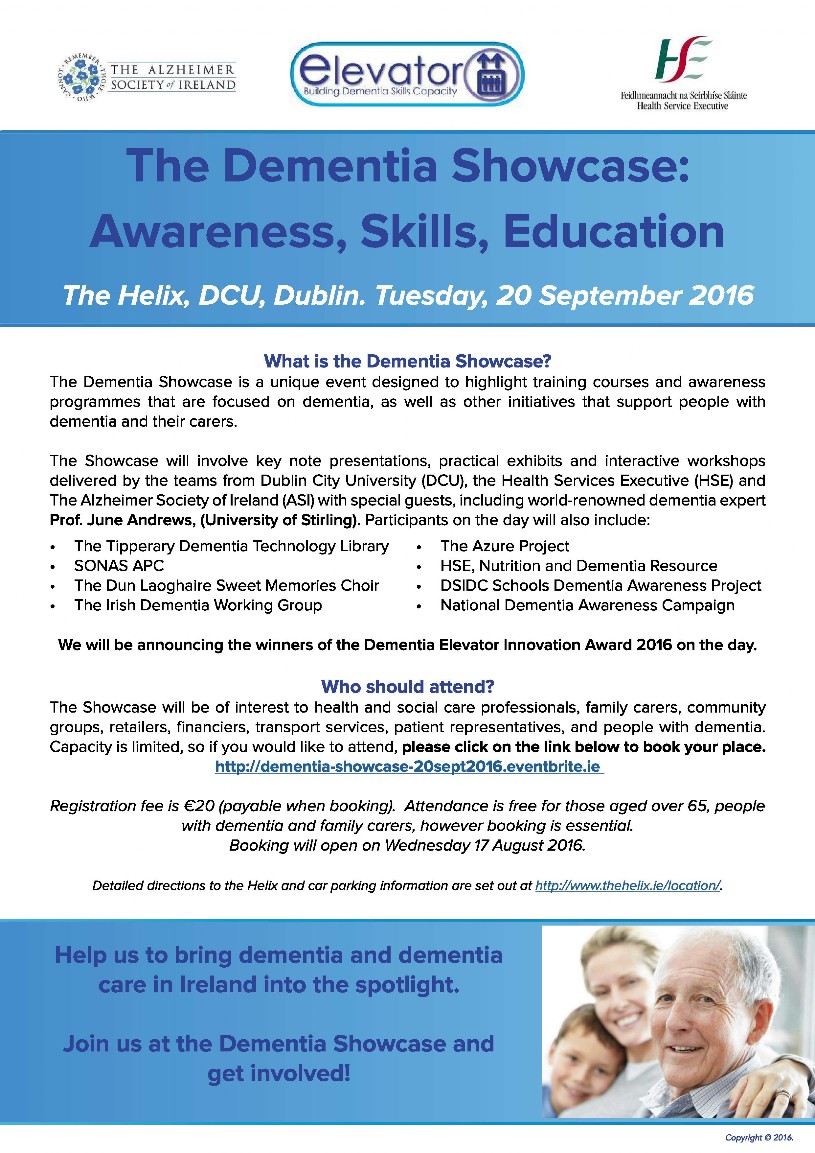 Friday 1st JULY, 2016
The Forget-Me-Nots Choir were invited to sing at this year's Marigold Festival held in Clontarf and organised by Active Retirement Ireland. It was a fantastic day with a huge turnout and everyone enjoyed our rendition of nostalgic songs mixed in with some of our 1916 numbers!
Geraldine Murphy, Chairperson of ARI, sent a beautiful Thank You note which is attached below. Thank you Geraldine - it was our pleasure!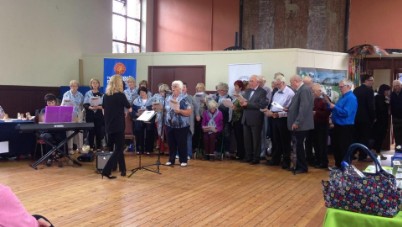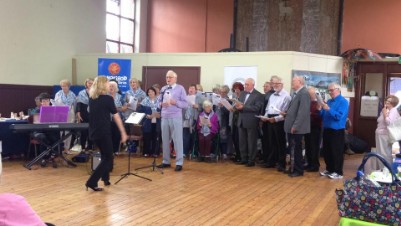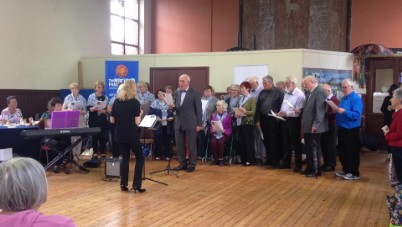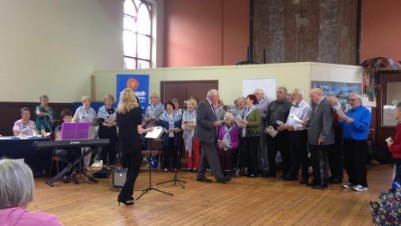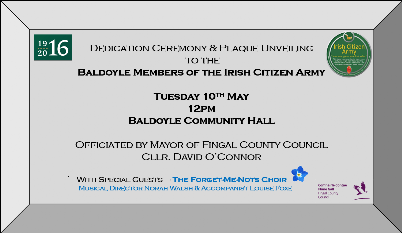 Tuesday 10th MAY, 2016
The Forget-Me-Nots Choir was honoured to be invited to sing at the official 1916 Plaque unveiling ceremony to celebrate local Irish Citizen Army volunteers from the Baldoyle/Sutton/Howth region who featured prominently in the Rising. The Fingal Mayor, Fingal County Manager, local councillors and union representatives were all there, along with kilted pipers and musicians. Baldoyle Forum hosted the event and a great time was had by all with the choir belting out favourites like God Save Ireland and Óro Sé de Bheath Abhaile!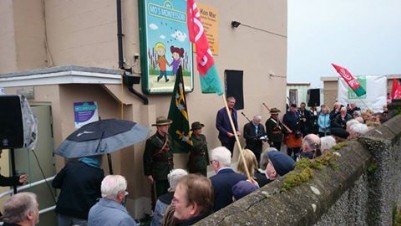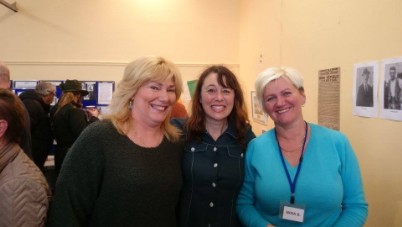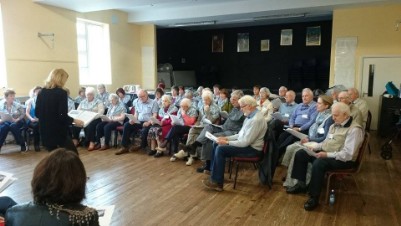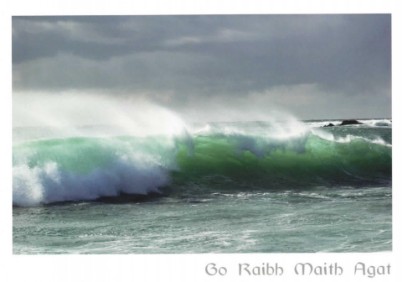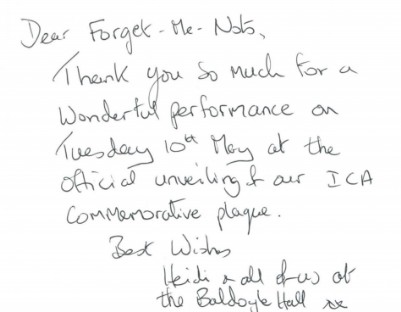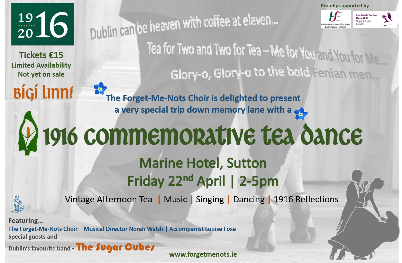 Friday 22nd APRIL, 2016
The Forget-Me-Nots Choir is delighted to host this very special event - 1916 Commemorative Tea Dance - from 2 to 5pm in the Marine Hotel, Sutton. This event is proudly supported by Fingal County Council and the HSE Wellness Programme for Dublin NorthEast. Apart from The Forget-Me-Nots Choir itself performing, it will feature special guests (TBA) and The Sugar Cubes - the most popular band in Dublin! Tickets are subsidised and will cost €15. There are limited tickets available due to space limitations and these will go on sale shortly. We expect a huge demand. Don't miss the opportunity to bring your elderly loved one to this nostalgic outing which is sure to be a day to remember! Old Irish ballads, war songs, vintage music, 1916 reflections and appreciation, afternoon tea from bygone days, dancing, choirs, soloists and lots more to come down memory lane! Watch this space!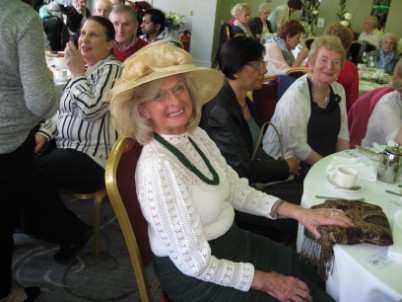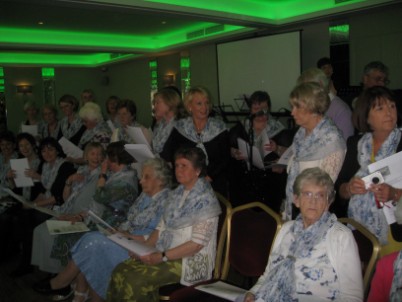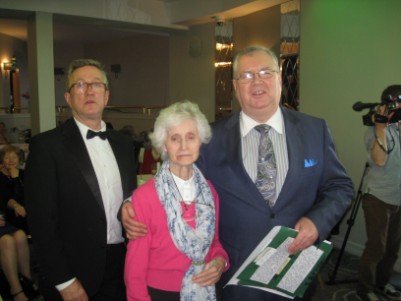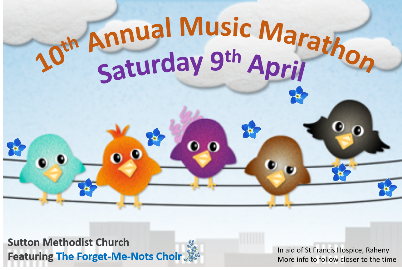 Saturday 9th APRIL, 2016 | 3.15pm to 3.45pm
The Forget-Me-Nots Choir is delighted to be asked to sing at the 10th Annual Sutton Music Marathon this year. This is a wonderful day where choirs and bands from far and near perform in aid of St Francis Hospice, Raheny. Last year alone more than €3,000 was raised thanks to the terrific work Ian Maxwell puts into this event each year. Old and young come together and share in the joy of music and singing. It's an all day event and just €10 at the door to stay as long as you want.
We'll be working hard at rehearsals in preparation! More information to follow closer to the time.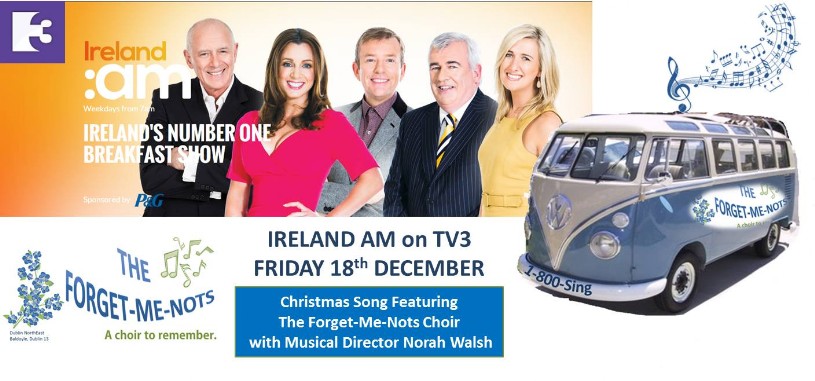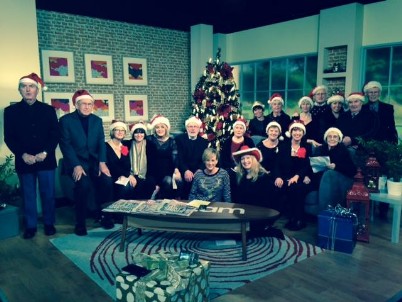 Friday 18th DECEMBER, 2015
A hardy section of The Forget-Me-Nots Choir was up bright and early on 18th to perform on TV3's Ireland AM show with Sybil Mulcahy. It was a wonderful morning and the crew did a fantastic job representing the choir with Hark the Herald Angels Sing! You can catch their performance here. Thanks to Norah and Louise for the terrific musical support as ever!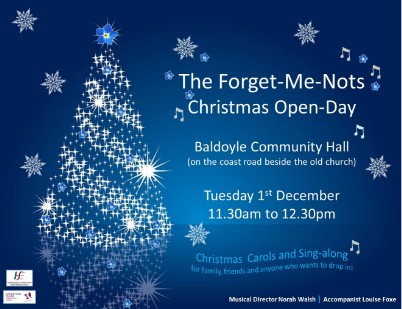 Tuesday 1st DECEMBER, 2015
The Forget-Me-Nots Choir hosted its first Open Day in the Baldoyle Community Hall with a wonderful mix of Christmas Carols, Jingles and Sing-alongs. The audience particularly loved the Night of Silence/Silent Night mash-up Norah created for us watch here with Claire singing solo soprano. Watch out for our next Open Day!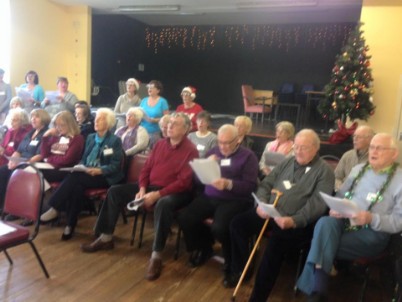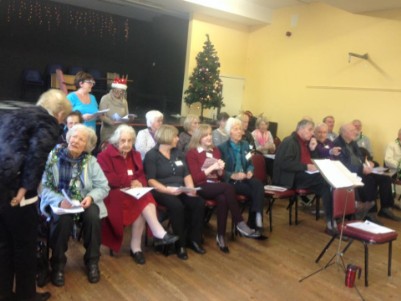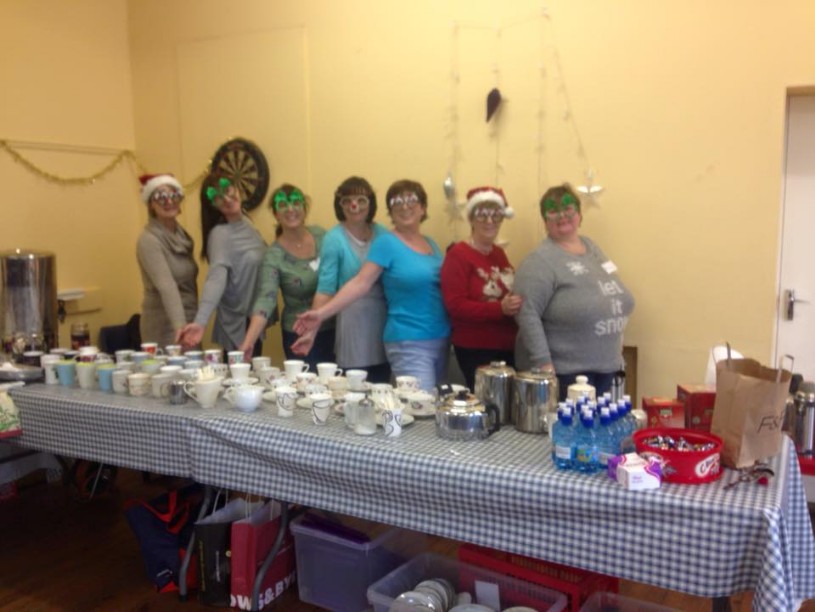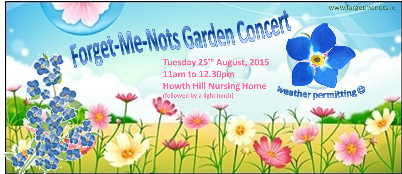 Tuesday 25th AUGUST, 2015
The Forget-Me-Nots Choir has been invited to perform at Howth Hill Nursing Home for a garden concert - weather permitting! This will be followed by a light lunch. We'll be keeping a close eye on the weather over the coming weeks and might need to change the date depending. Regardless, everyone should dress up warmly and we'll bring plenty of blankets to keep everyone extra cosy. Norah is teaching us lots of new (old!) songs and we're really looking forward to our last performance this term to mark the end of such a successful first summer term!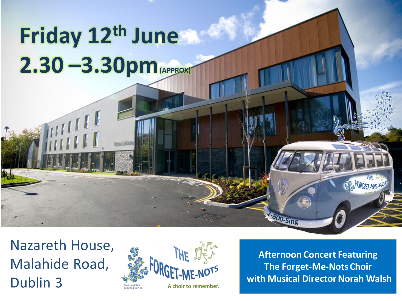 Friday 12th JUNE, 2015
The Forget-Me-Nots Choir had a wonderful outing performing at Nazareth House, Malahide Road in a concert for residents, neighbours and friends. The show included a mix of songs that got everyone singing along! Thank you to the Nazareth House Management, Staff and Residents who made us feel so welcome!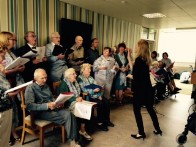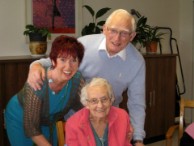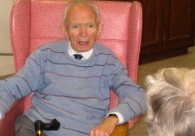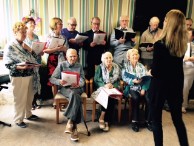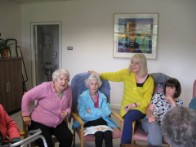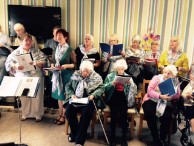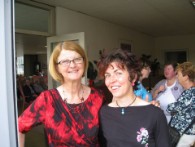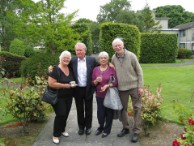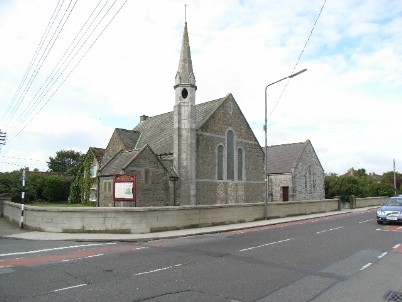 Saturday 28th MARCH, 2015
The Forget-Me-Nots Choir performed at the Annual Sing-a-thon to raise funds for St. Francis Hospice Raheny. This annual event includes choirs and bands from all walks of life and offers non-stop musical entertainment for the day. We had a wonderful day out performing alongside the Glasnevin Youth Band. In total more than €3,000 was raised! Well done to Ian Maxwell who created this event and has run it successfully every year for 9 years! We have already been invited to perform next Easter and we look forward to another great outing!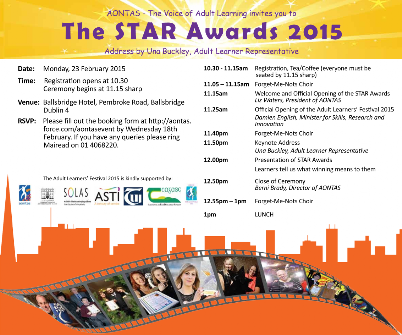 Monday 23rd FEBRUARY, 2015
The Forget-Me-Nots Choir performed at the AONTAS STAR Awards for Adult Learning in The Ballsbridge Hotel on Monday 23rd February. A great day was had by all!
Bus Details here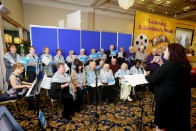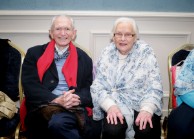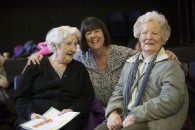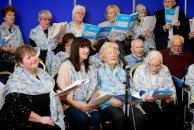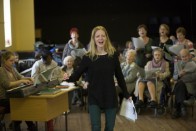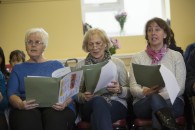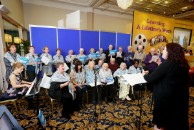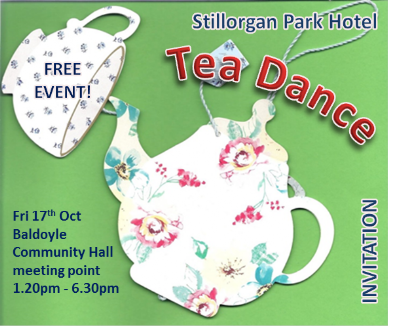 Friday 17th OCTOBER, 2014
The Forget-Me-Nots Choir had a great day out - spending the afternoon with the Musical Memories choirs of the Southside and the Older Orchestra enjoying a classic Tea Dance which was hosted by DunLaoghaire/Rathdown County Council.
A wonderful day out that our choir will remember for a long time to come. Thank you to the Musical Memories team and to DunLaoghaire/Rathdown County Council for their kind invitation.