Celebrating our 7th Anniversary on 11th March 2021
Fiona had the brilliant idea to create a "BIG BIRTHDAY TO US" card to mark our 7th Anniversary! She encouraged us to send in photos, thoughts, poetry, art, crafts, recordings, memories... whatever we'd like to contribute that helps tell the story of what the Forget Me Nots Choir means to us.
We didn't let her down! Thanks Fiona for creating such a treasure in these distanced days so our 7th Anniversary is always remembered!
We'll Meet Again
And here it is! The Great Reveal of our virtual recording of We'll Meet Again (which we surely will!). Huge thanks to our treasured sponsor First Member Credit Union and to Fingal County Council and Dublin Bus Community Spirits Award who helped make this project possible. We had so much fun learning how to work remotely with each other and want to thank our amazing Musical Director - Norah Walsh, our uber-talented Pianist - Emmet O'Connor, and audio and visual Producer extrao
rdinaire - Bryan Mullen in the making of this recording! Here's to all our choir members - many with dementia conditions and many of them senior carers (as young as 90 years old!) who managed to overcome their fear of technology so we could stay connected with each other during these strange COVID times. Onwards and upwards for The Forget-Me-Nots Choir! Please share and share and share!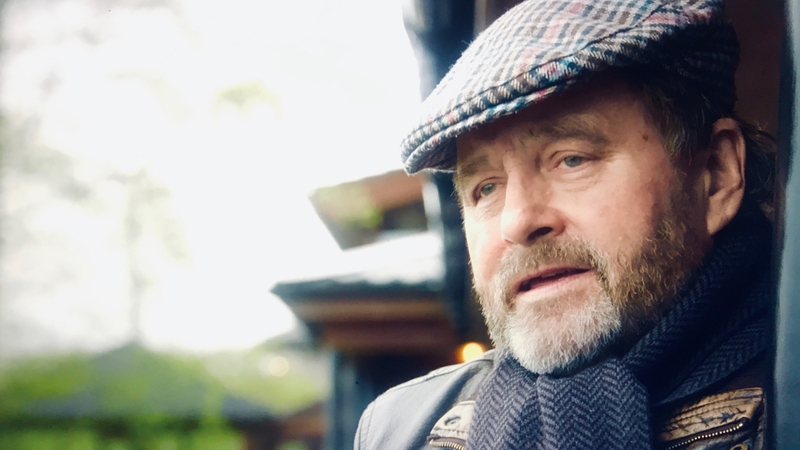 A crescendo of noise emanated from the packed room on a gloomy Monday night earlier this month. It was more than noise, it was pure unadulterated joy.
The first installment of Brendan Grace's documentary series was on air and we had invited the other stars of the show, the Forget Me Nots choir, to RTÉ to sing with Sandy Kelly on Claire Byrne Live.
Before the show, they sat in a room together watching the Brendan Grace programme as it was broadcast on television.
I had worried about inviting in a group of mainly elderly people, some with dementia. Was it too much to ask of them to rehearse their song, wait around and then perform so late in the evening?
My misgivings were completely unfounded. As they watched Brendan's show, they greeted every new scene with cheers. Every time one of their own group appeared on screen, they whooped uproariously - it was infectious.
After their own beautiful performance on Claire Byrne Live, we all sang together in the TV studio as the crew attempted to pack up the set around us and the clock ticked on towards midnight.
The experience of that night encapsulated the profound impact of Brendan Grace's great service in changing how we see dementia. Anyone who has seen the documentary series knows how important music, dance, community and joy are to people who have dementia, and to those who care for them.
We heard from Professor Tim Lynch about the science behind the joy of listening to music for those with dementia, how the memories associated with melody and song survive when almost all else is lost.
Brendan Grace has also taught us about community and dementia, and how coming together in the choir meant so much to both the dementia patients and their carers.
There are plenty of people in Ireland who have experience of dementia, but who don't have access to a choir or even day care services.
The documentary series powerfully showed the life-enhancing benefits of both, and will hopefully serve to inspire health professionals and community groups to seize the initiative shown by the people behind the Forget Me Nots.
This week, we will see Brendan's efforts to put together a show in the Olympia featuring the Forget me Nots choir come to fruition.
Sadly, he wasn't there to see it, but his family should take great comfort in the knowledge that his final act has brought a much-needed awareness of what dementia patients and their families need, and of how much they still have to give.
We'll all be watching Brendan Grace: Thanks for the Memories on Monday night, and afterwards, we'll hear more about it from Brendan's great friends Ronan Collins and Fr Brian D'Arcy.
I hope you can join us for Claire Byrne Live on RTE One television, Monday at 10.35pm.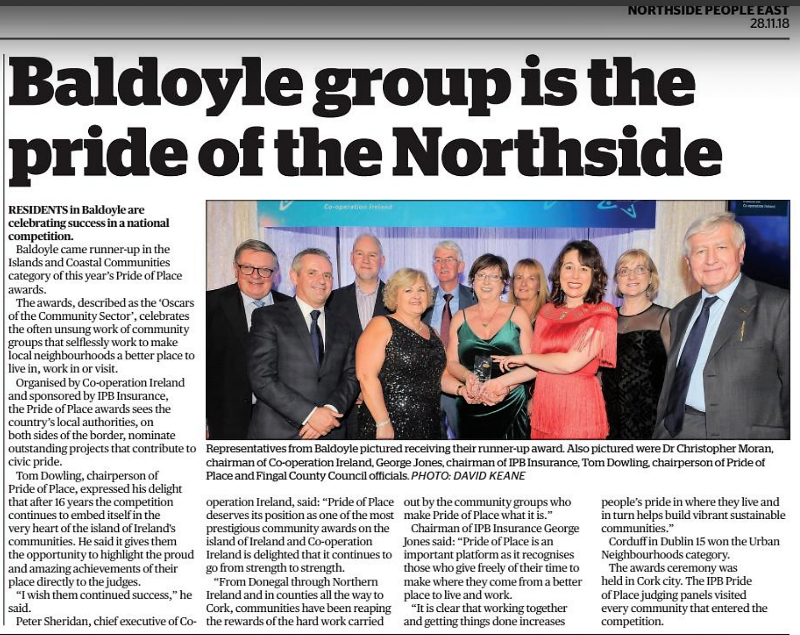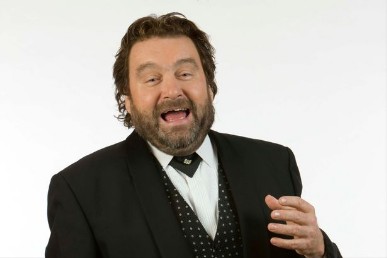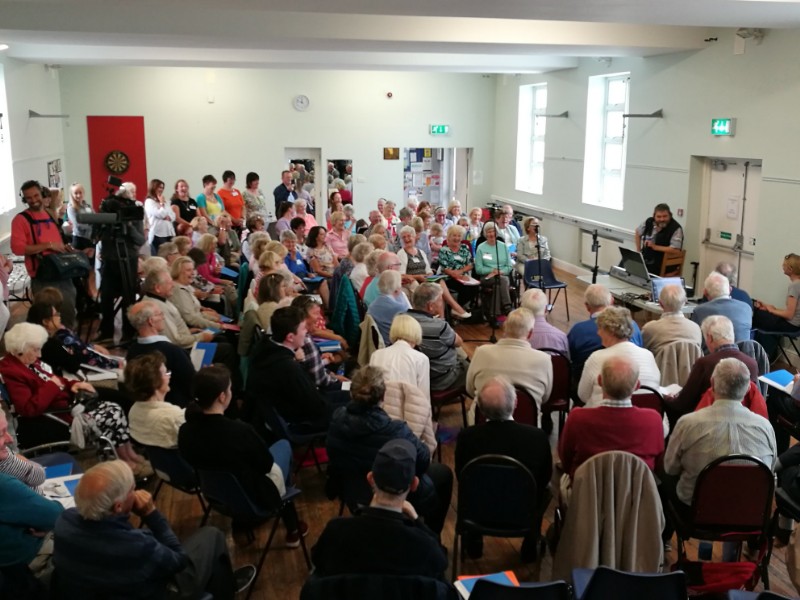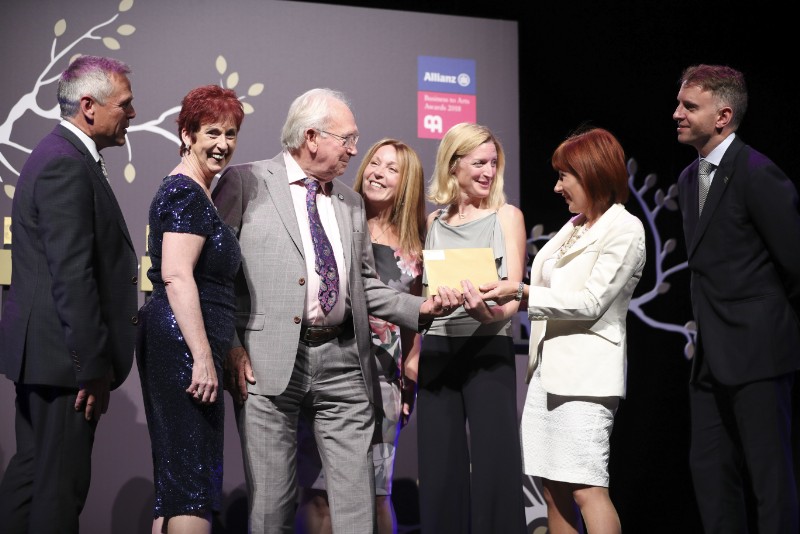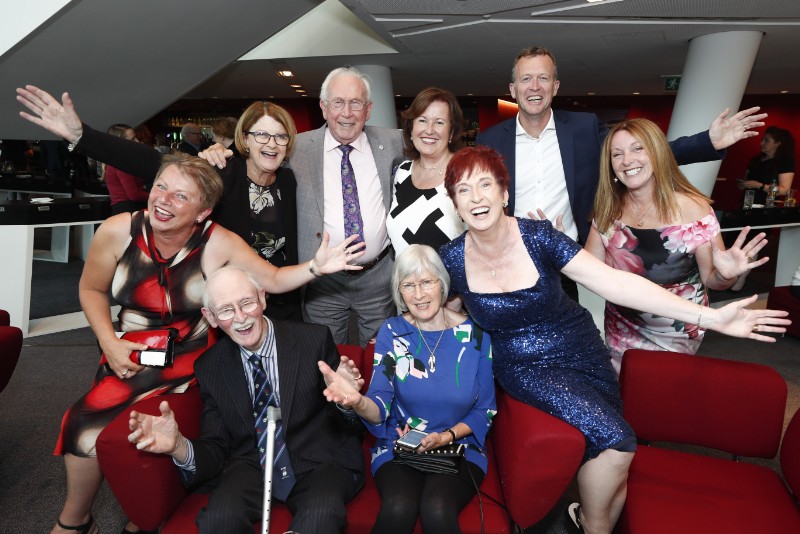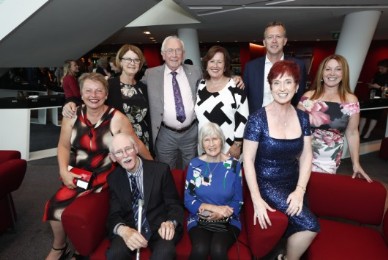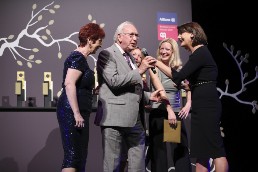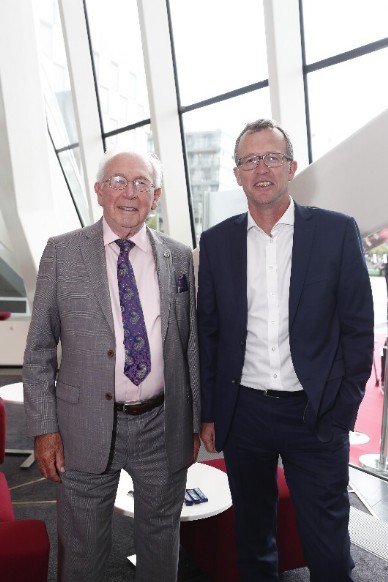 The Forget-Me-Nots Choir WINNER
Allianz Community Art Award Category!
THANK YOU ALLIANZ BUSINESS TO ARTS 2018!
Des Gallagher - Shortlisted Nominee - open eir Age Action Silver Surfer Award 2018 'Community IT Champion'.
Well done Des!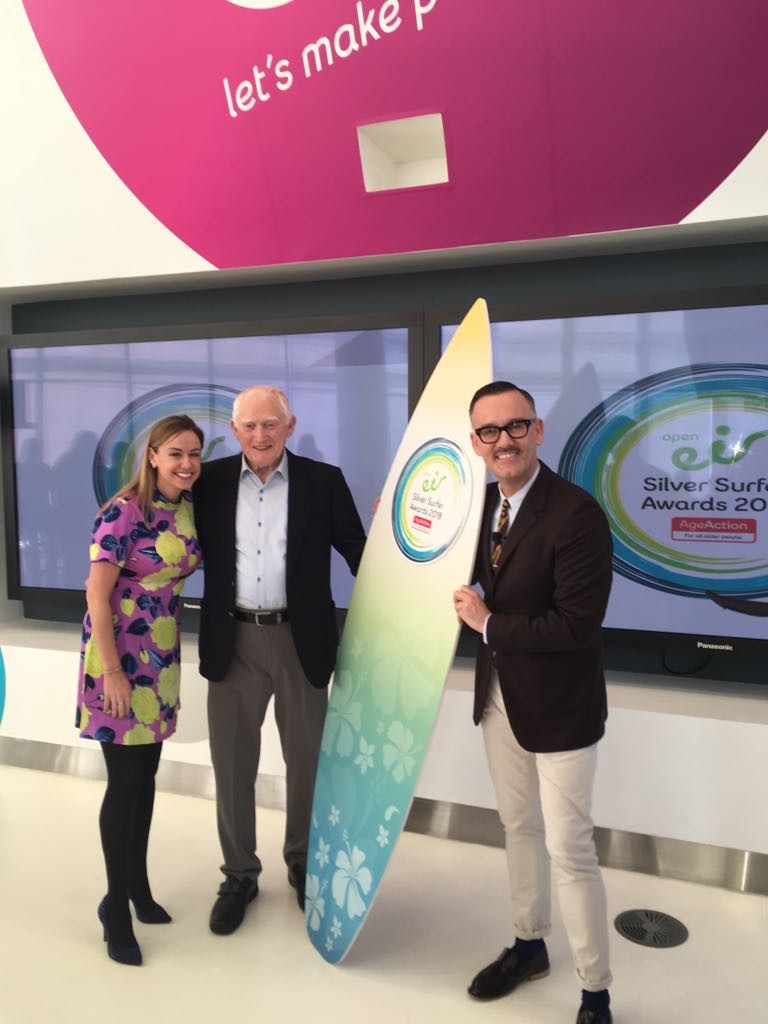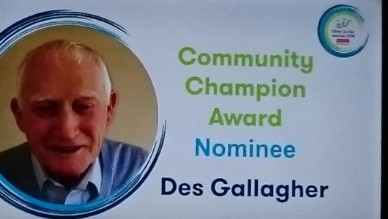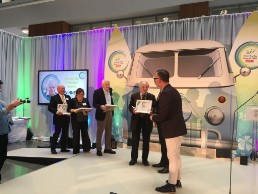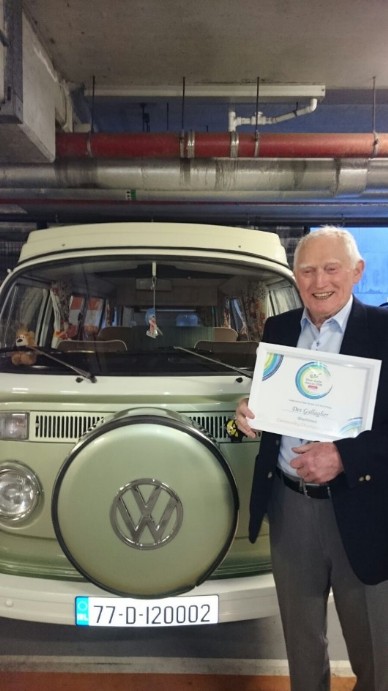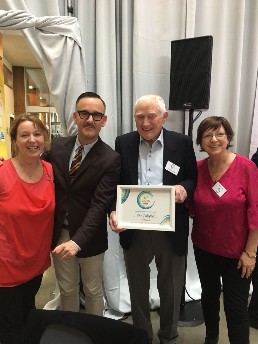 Henry McKean from Ivan Yates' 'The Hard Shoulder' 13/4/18 visits the hall to chat about the upcoming 'Moments of Joy' concert in The Helix sponsored by Sonas APC and Dementia Understand Together.
Listen
here
- it features towards the end (last 1/6th section).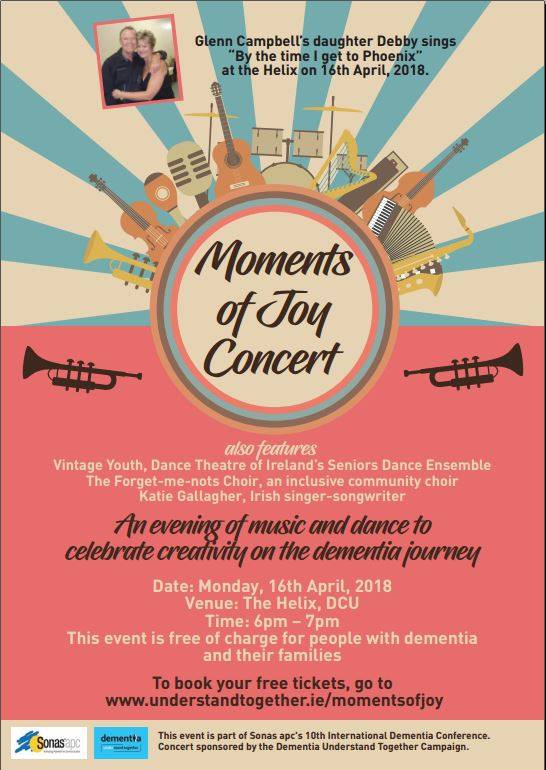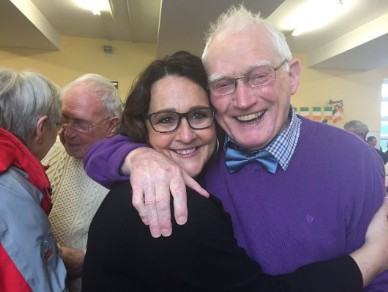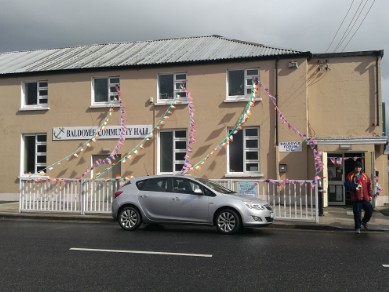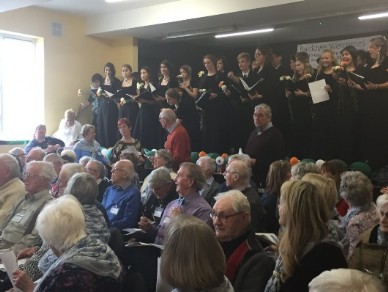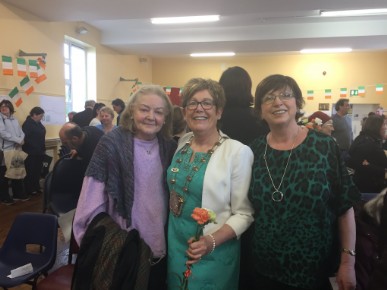 27th March, 2018 of
La Jolla Country Day School Choir (page 18).
Listen
back
to Nora Owen's open and moving interview on the Marian Finucane show Sat 17th February 2018 - "Living with Dementia". Nora and Brian are treasured members of our choir. The interview starts at about 3 minutes into the track.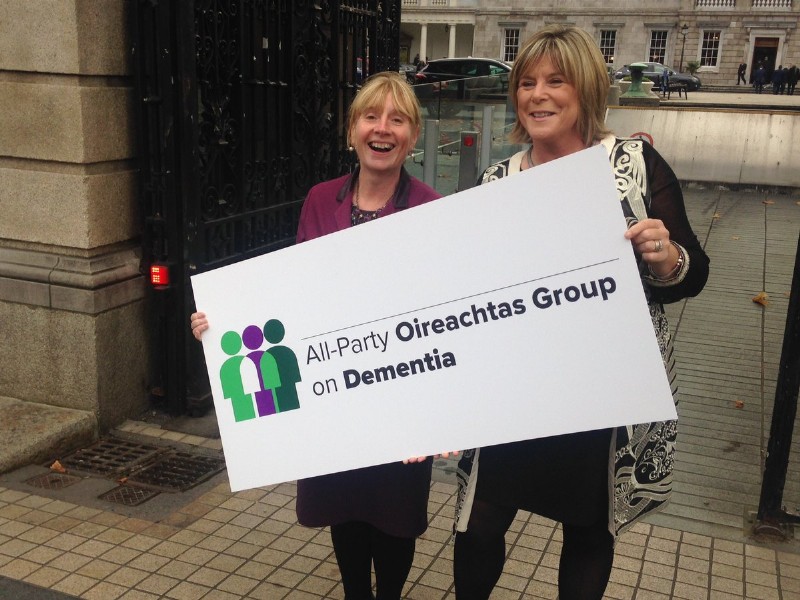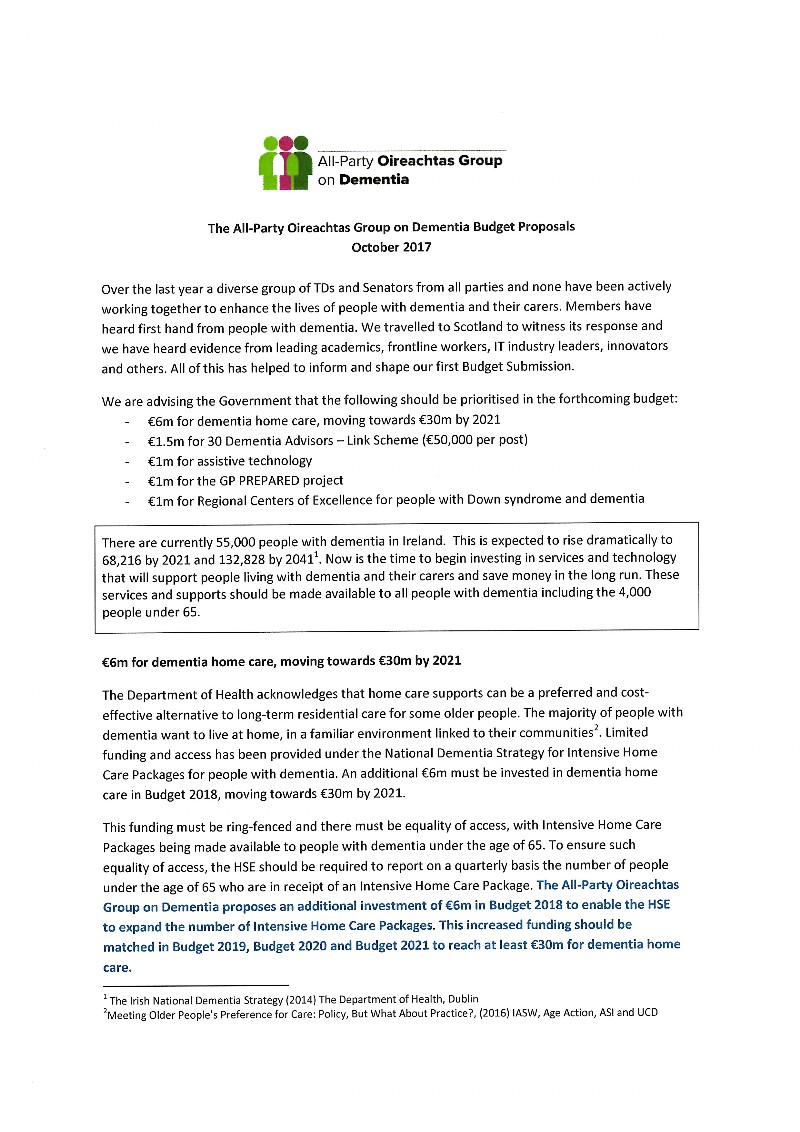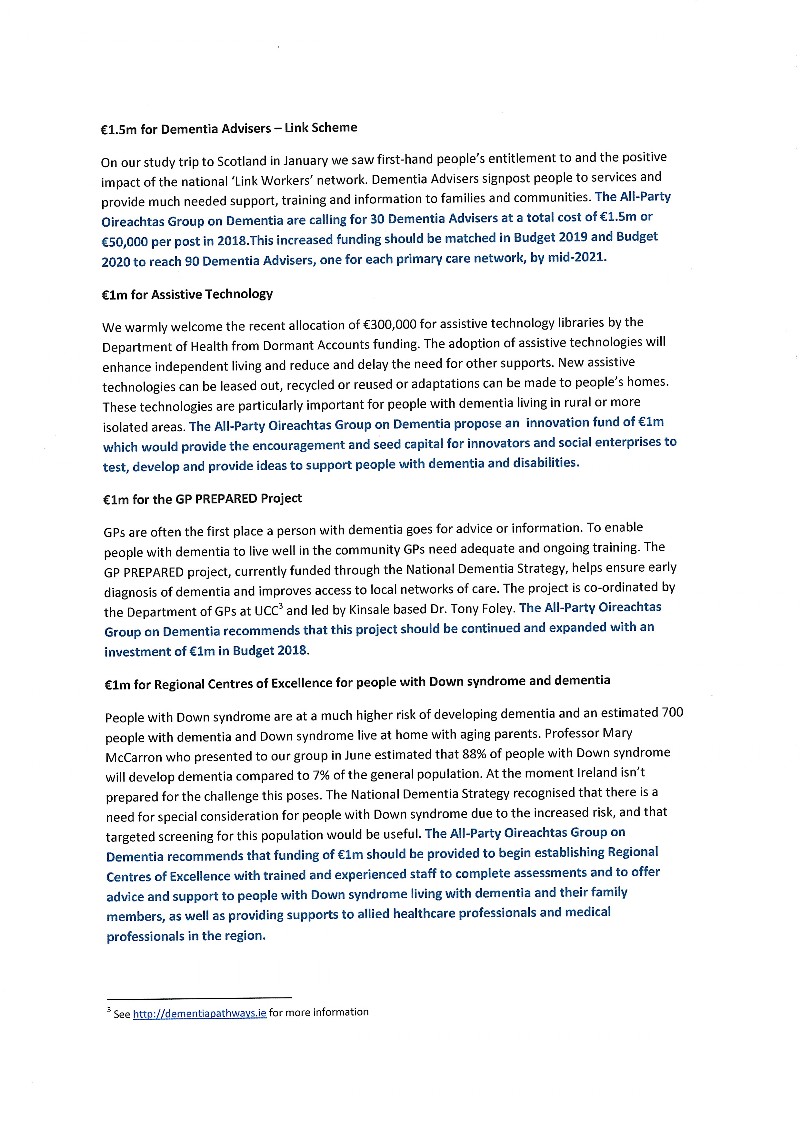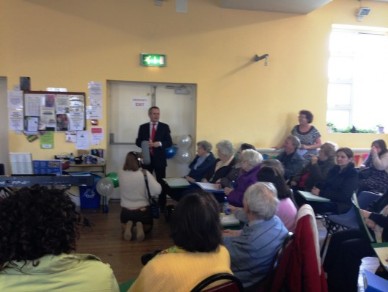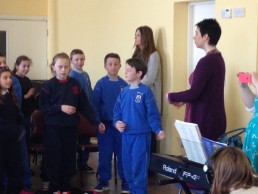 Paul Reid, Fingal County Manager says a few words at the official launch on 8th April while Elayne Devlin, award-winning RTE Documentary Maker, records some clippings for a documentary she has started making about the choir.

The children from Miss Kelly's class in St Laurence's National School, Baldoyle also joined us for the launch and will come along periodically.

Karen Meenan, treats the choir and its volunteers to a celebration cake from the local bakery - Morning Fresh - at its inaugural rehearsal on 4th March 2014!

Karen Meenan, Órla Horn and Gráinne O'Grady at the inaugural rehearsal.