Recordings
News > Members Showcase
Catherine & Mary speaking about the backstory to their beautiful CD in aid of The Hospice - Touched By Love. They raised €15,000 for this worthy cause and their CD is a joy to listen to - you will be touched by love....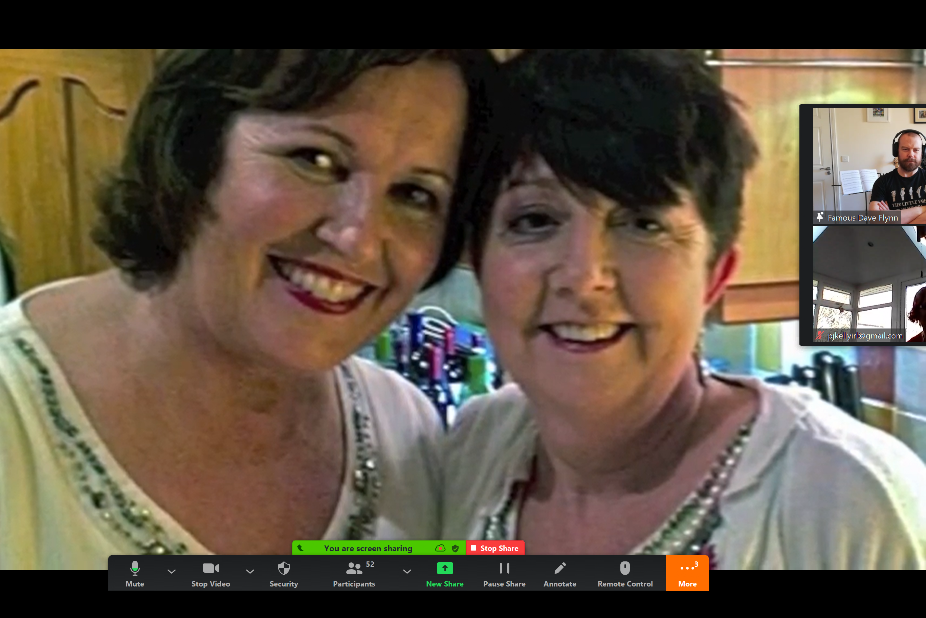 2014

We are Catherine and Mary, great friends for more than 30 years. We have both been touched very personally by our connection with the Hospice. Catherine's much loved husband Jim passed away in 2012 after being tenderly cared for by the staff of St Francis Hospice, Dublin. Mary has been a volunteer there for several years.
Our experience has prompted us to become actively involved in suporting the work of the Hospice by raising much needed funds, so that those journeying to the end of life, their families and friends, may continue to receive the care they so richly deserve.
'Touched by Love' was an idea brought about through our love of singing and a desire to support the work of the Hospice in all that they do. We really enjoyed making the CD and hope you will enjoy listening to it, happy in the knowledge that you are helping such a worthy cause.